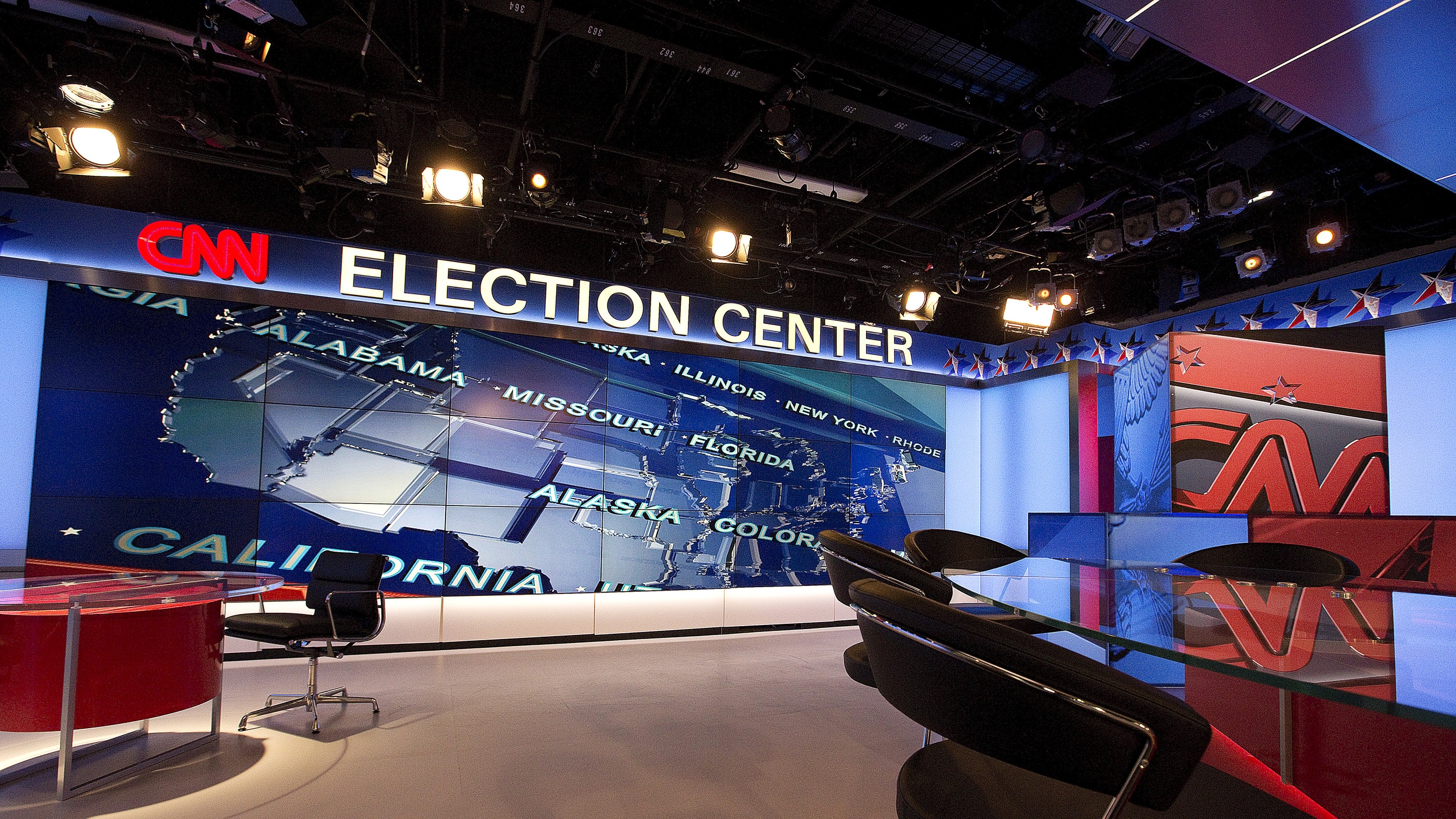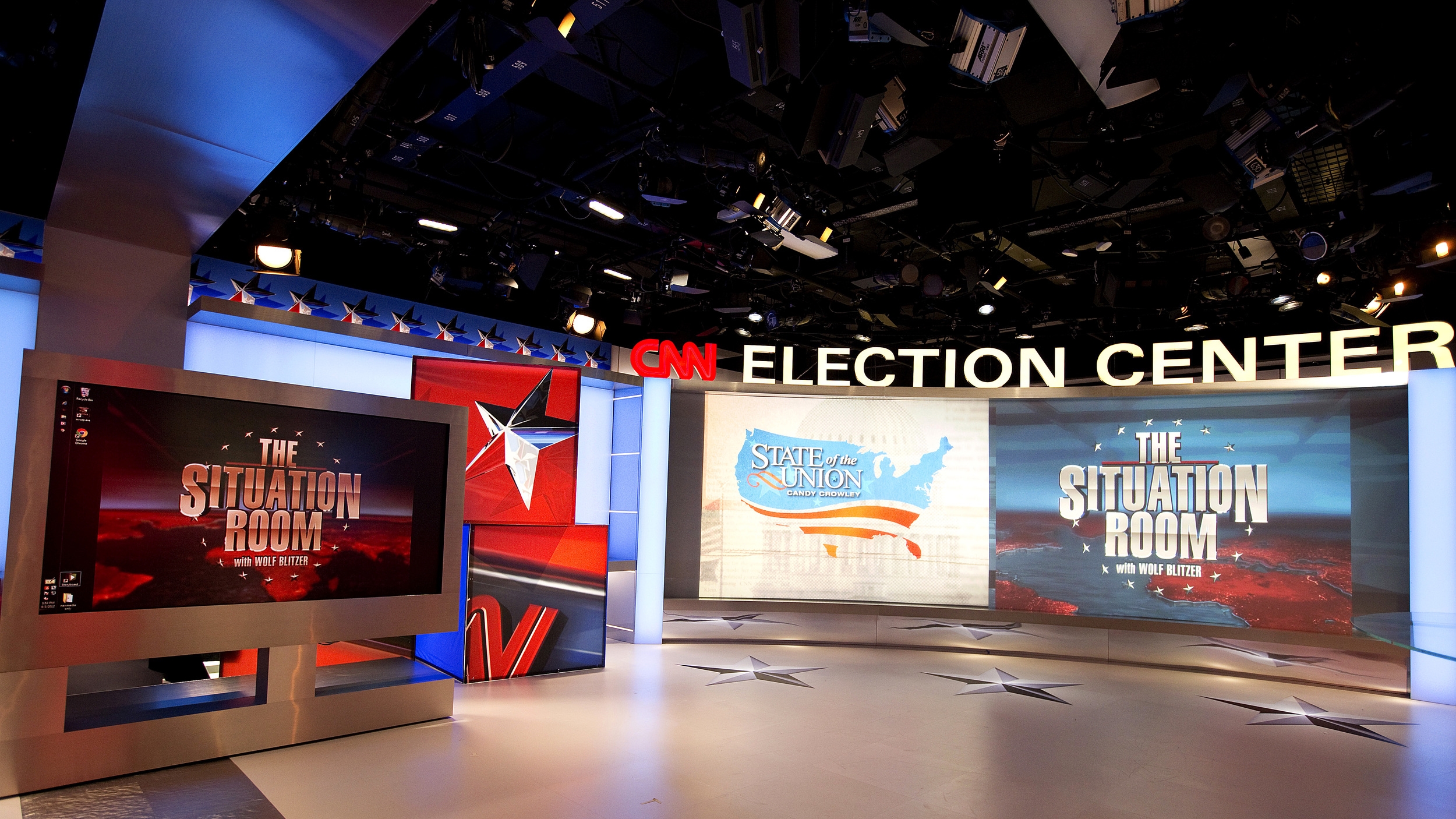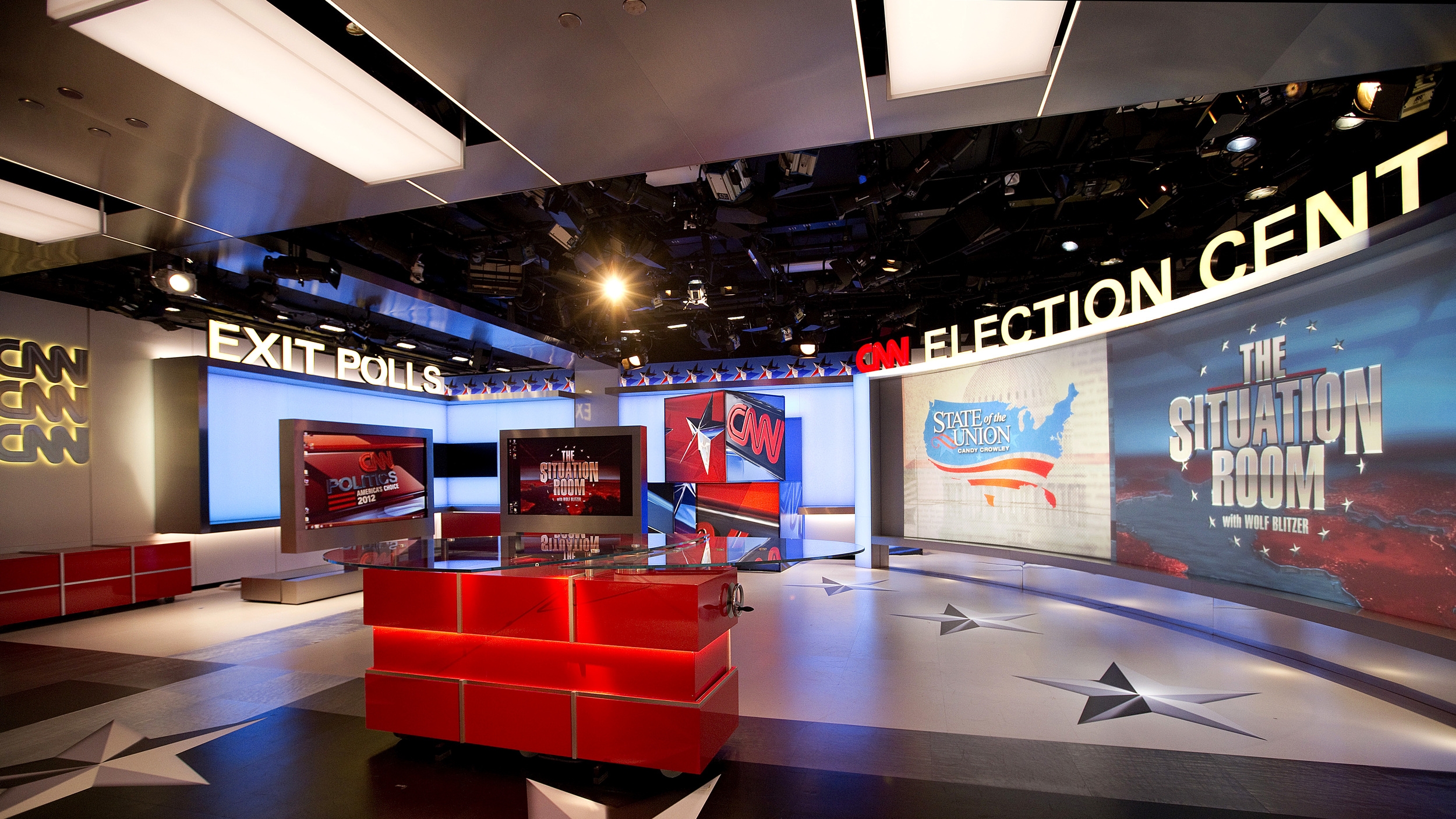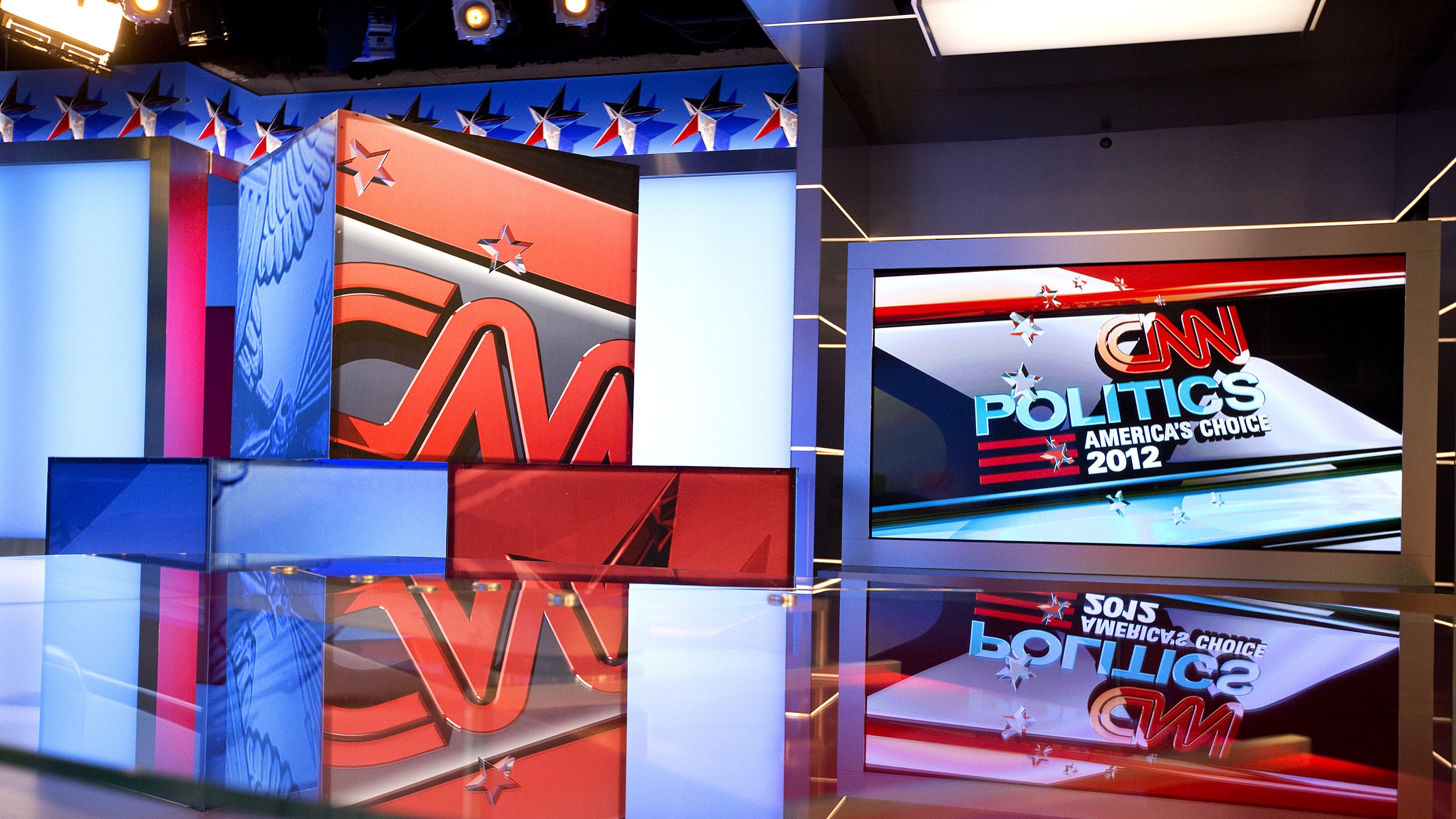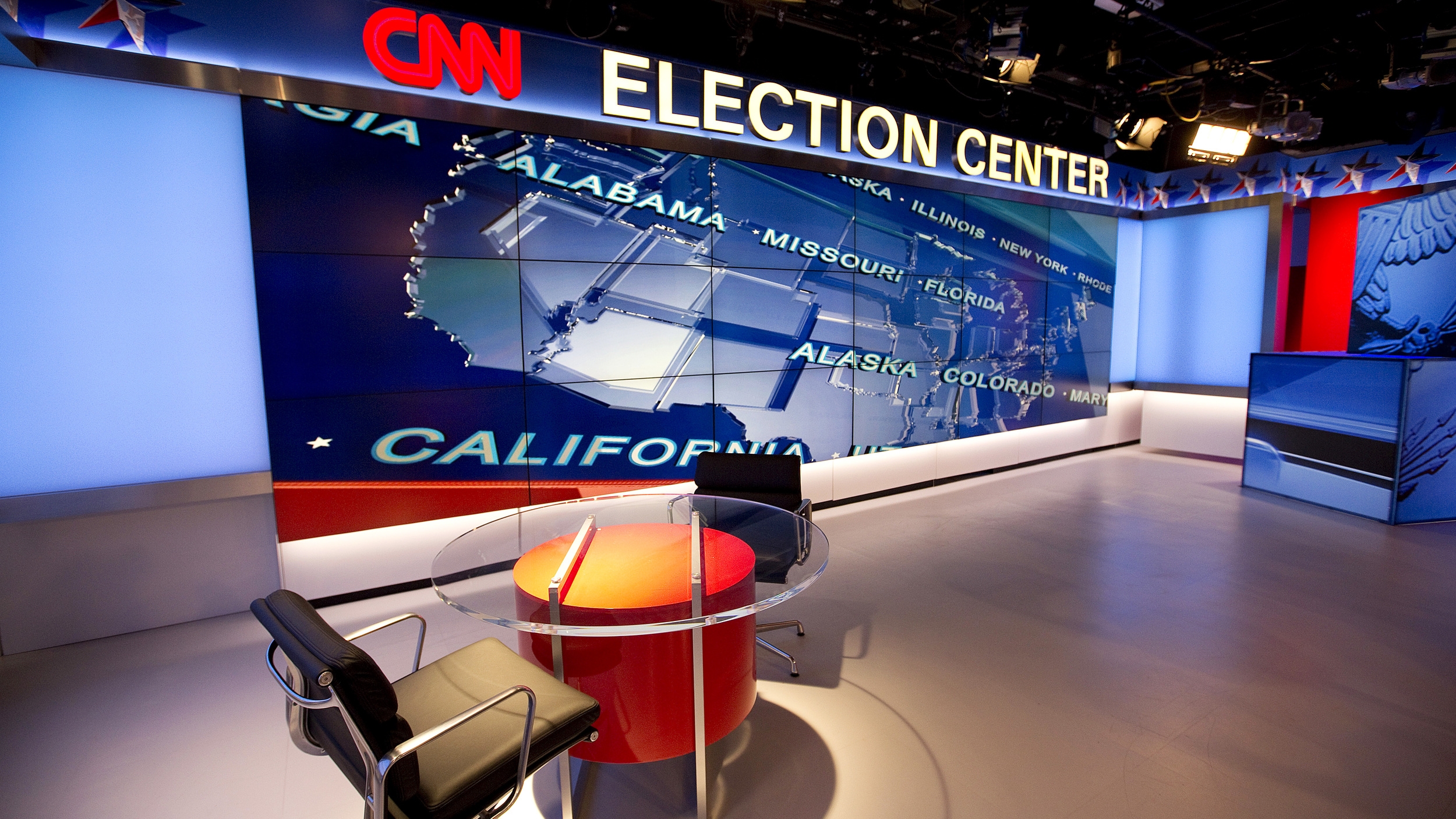 CNN Election Center Studio
DesignTech's work at the CNN Washington DC Bureau includes a multi-year phased execution of a master plan renovation of the facility. The studio renovation portion consisted of complete renovation of two 2,000 sq.ft. and one 300 sq.ft. television studios including 100% replacement of electrical infrastructure and modifications to the cooling system to suit the new studio build outs.

The studio portion of the project required a complete tear down renovation of both studios as well as the demolition of an existing control room. The preliminary work also included construction of temporary studios to keep the bureau on air while the new studio was rebuilt. The new studio consisted of state of the art support for the new digital television equipment and HDTV "look". This included over 100 video monitors, touch screen "magic walls" and dimmable color altering set highlighting. DesignTech worked closely with the set designer and CNN staff to meet the stringent needs and also a very tight schedule to complete the work in time for the presidential election coverage.

The 8th floor renovation phase, which gained design awards from Broadcast Engineering Magazine, was a phased build out of 24,000 square feet of office space and television production support areas. The space housed support staff for "The Situation Room", "State of the Union" and "News Source" programs.